GPT & AI for the Citizen Developer!
Build Integrations with AI and GPT Models
185 Data Sources Available
Visual Query Builder
Multi-Step, No-Code Pathways Builder
Build it in Starter, Deploy Everywhere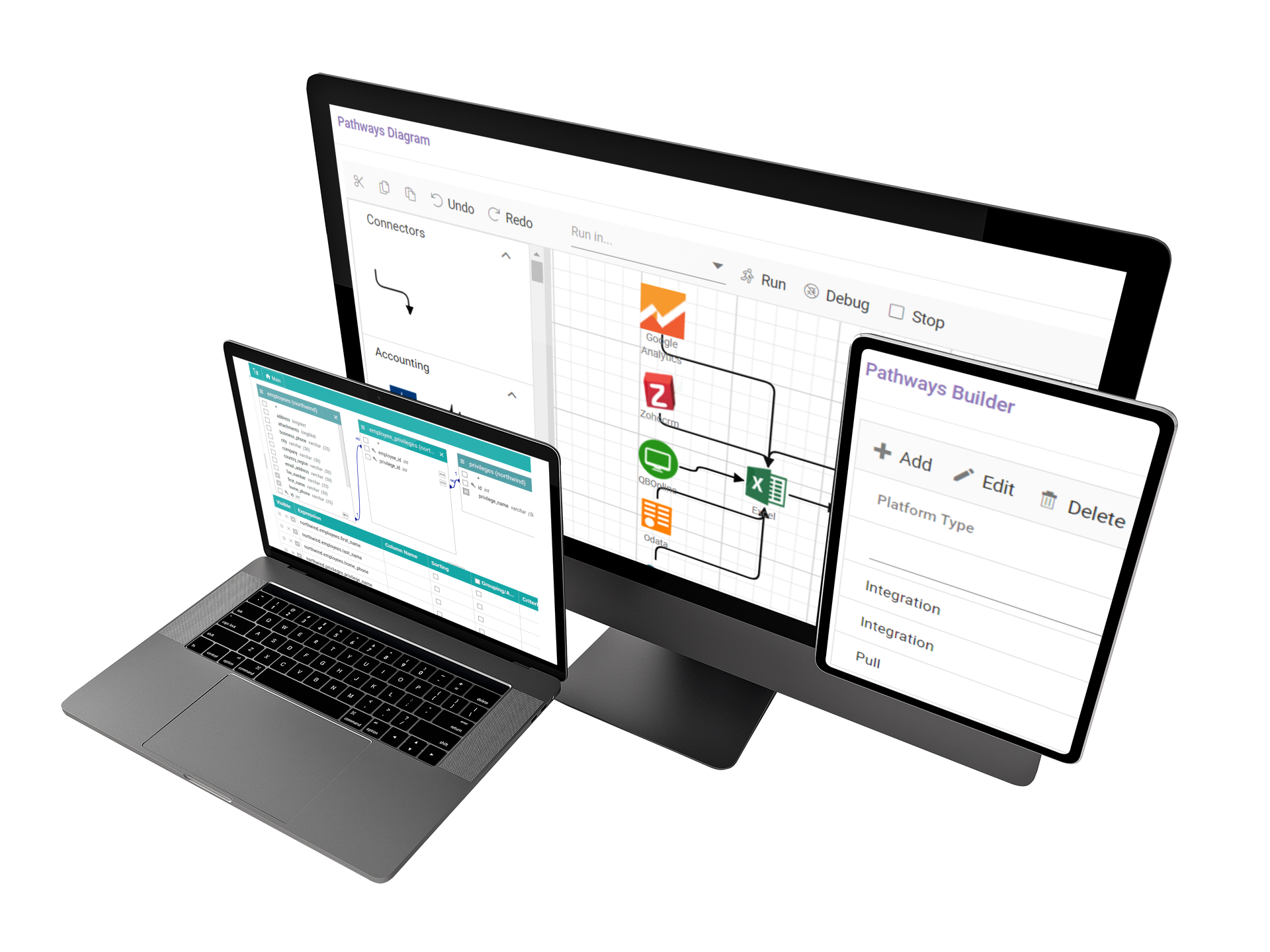 Platform Features
Features in every plan:
Visual Data Pathways Builder
185 File, Database and SaaS Connectors
Extract, Transform, and Load (ETL) Visually
Develop Visual Queries the Same for All Platforms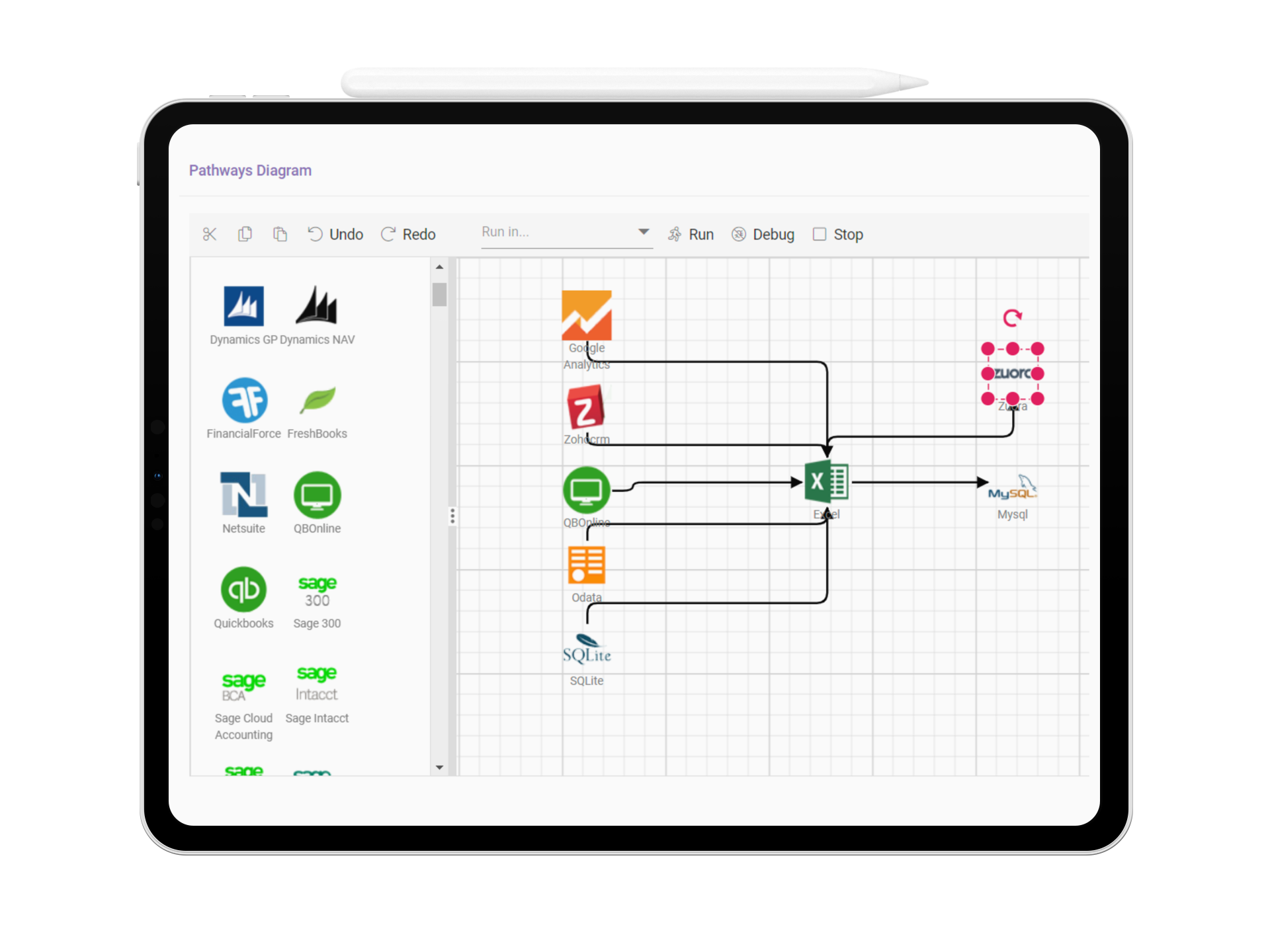 Excel Formula Transforms
The Realflow product features a unique component that leverages intuitive Excel formulas for data transformation. Unlike most iPaaS platforms, there is no scripting language built-in.  Instead, we implemented a complete Excel engine that can operate on any data sent into the component.  This allows you to easily manipulate and transform data using familiar Excel syntax, ensuring a seamless and user-friendly experience.
Anyone who knows Excel, knows how to build transforms for Realflow.
Visual Query Builder
No-Code platforms have revolutionized the way we approach technology.  Our visual drag-and-drop query builder is a good example. Instead of delving deep into lines of SQL code, this intuitive tool allows you to visually select and organize data sources, streamlining the process of defining where data comes from and where it should go, whether that's for deletions, updates, or insertions. Its easy. And once you get it, you get it!
Don't worry if you're unfamiliar with relational database, SQL or queries.  We'll teach you through our video instruction series.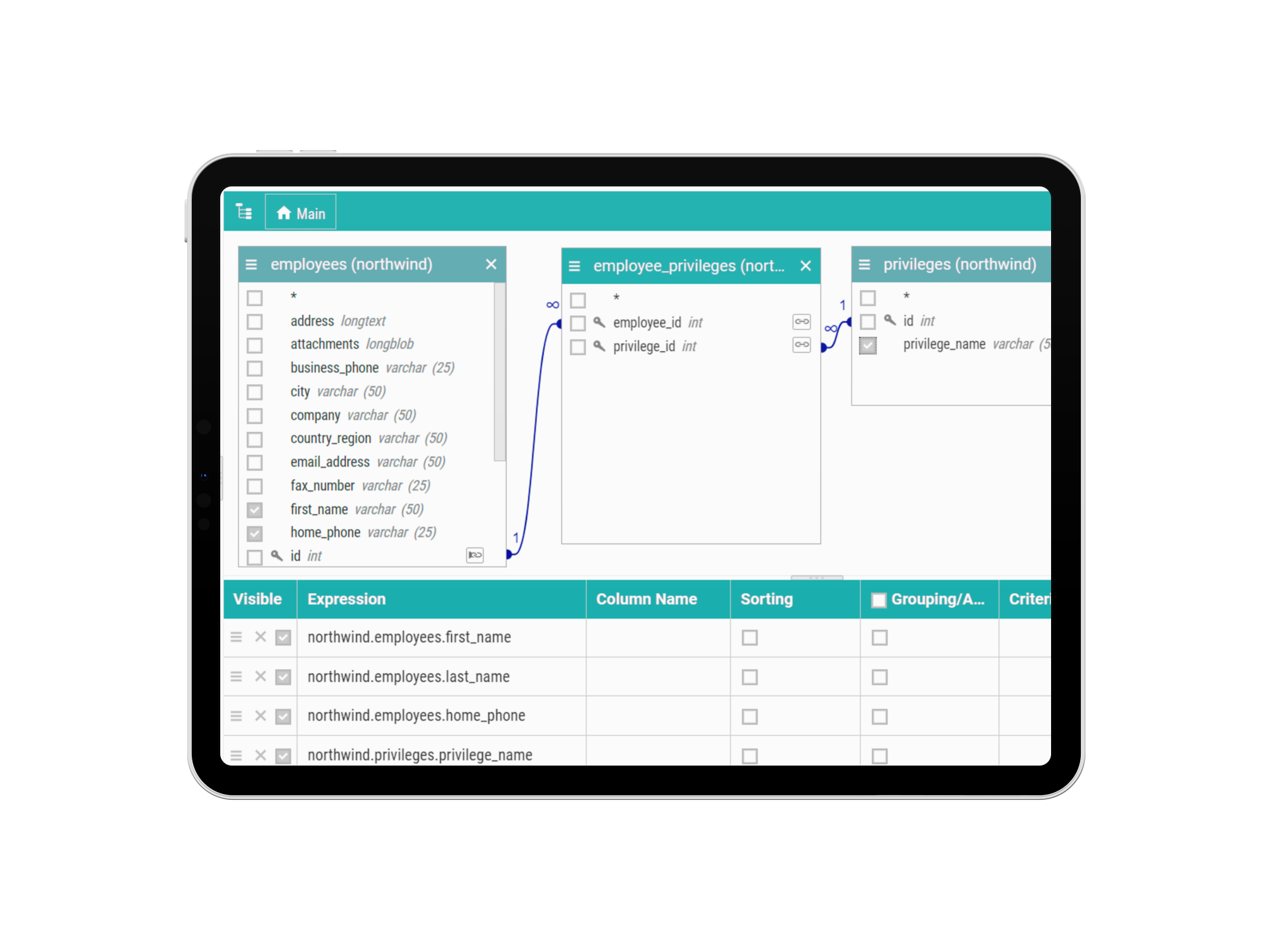 No Scaling Fees!
We charge for access to the unique, value-added features of our platform.  Unlike most platforms that lock you in and charge you more the more you use it, our pricing is published, competitive and does not go up the more you use it.  We charge for the value we bring to the table.